Regain Mobility and Independence
When you're recovering from an injury, illness or surgery, the process can sometimes mean re-learning how to complete daily tasks. Empath Home Health's physical, occupational and speech therapists will help you regain mobility through a wide range of rehabilitation services.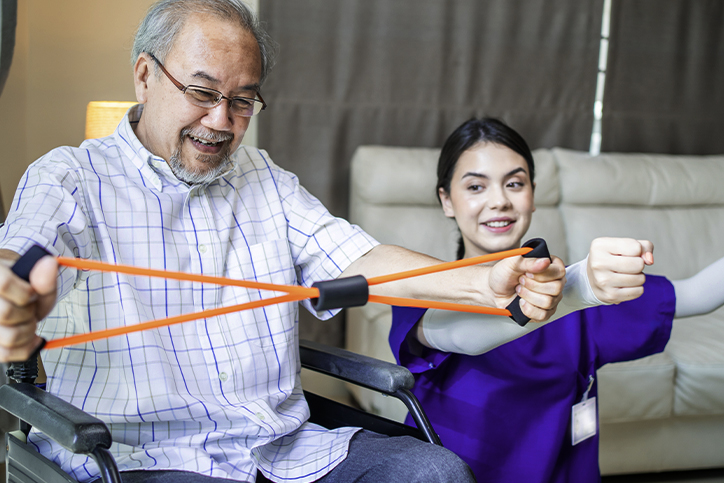 Empath Home Health delivers services according to a plan of treatment developed in partnership with patients, their family members, physicians and our home health staff to maximize independent functioning. We help patients remain safe in the comfort of their homes where family members and caregivers can also be involved. Our skilled professionals can help patients recover from a serious illness, recuperate from surgery or with the management of a chronic condition.
Activities Empath Home Health may be able to help you with include:
Learning to walk safely throughout the home
Preventing falls by recommending trip hazard removal
Completing daily activities
Increasing strength and activity stamina for better mobility
Creating an individualized home exercise program
Conserving energy during movements
Using assistive devices
Evaluating cognitive abilities
Recommending how to modify daily activities for safety or other best outcomes
Exercises to improve swallowing
Post-stroke care related to speech deficits
Cognitive staging and memory care