Preventing Falls for Home Safety
Falls are the leading cause of injury for adults according to the Centers for Disease Control. Empath Home Health's Fall Prevention program helps our patients stay safe in their homes and reduce potential hospitalizations.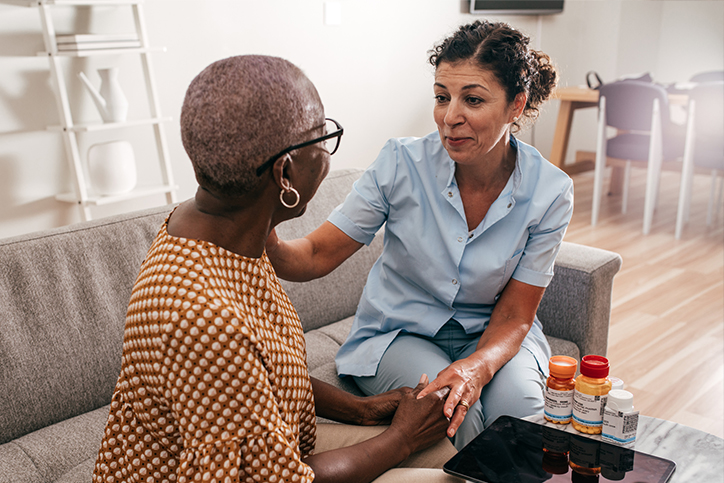 Keeping our patients safe at home is of the utmost importance to us at Empath Home Health. Our clinicians work together with patients and caregivers to ensure safe surroundings by reducing the contributing factors to falls such as medication imbalances and/or creating exercise plans to address areas of concern.
Program features may include:
Review of medications for side effects such as dizziness and drowsiness
Scheduling annual eye exams and enrollment in Empath Home Health's Low-Vision program when needed
Exercises designed to improve strength and balance
Home safety assessments to reduce tripping hazards and improve lighting