Helping Pulmonary Patients Breathe Easier
Simply breathing can be difficult for people with chronic conditions such as COPD, emphysema, pneumonia, COVID-19 or other lung diseases. Empath Home Health's Pulmonary Program brings together an expert team of skilled, in-home clinicians who use interdisciplinary approaches and the latest physician-supervised processes to detect, intervene and quickly resolve issues.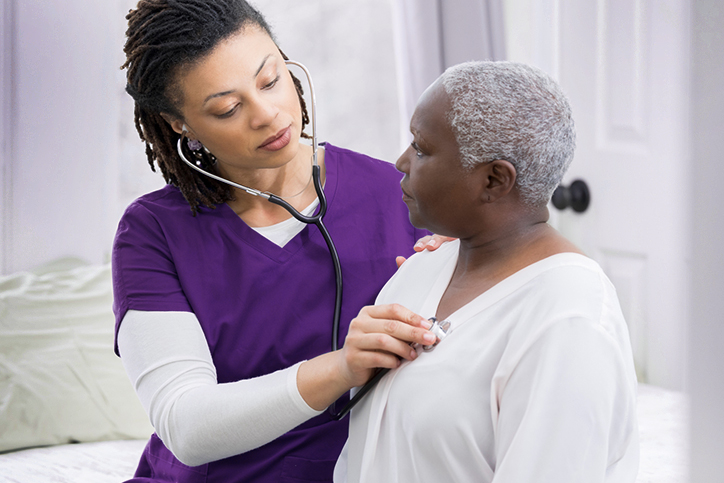 With Empath Home Health's Pulmonary Program, patients receive training and support to help them recognize changes in their condition and receive the proper treatment to keep them in the comfort of their homes rather than experience extra visits to the emergency room or urgent care facilities. Support also includes management of medications and education on preventing future symptom escalation.
Program features:
Personalized care plans
Multi-disciplinary, in-home clinical team
In-home telemonitoring
Education for family, caregivers and patients on medication, nutrition and self-management
Symptom management tool to identify changes in condition quickly and accurately
Comprehensive care guide featuring breathing, stress, oxygen therapy, nutrition, medication and activity management tools