Home Health Services
Our patients' quality of life is our first priority at Empath Home Health and you can count on us to provide the quality of care you deserve with the smart healthcare solutions your need.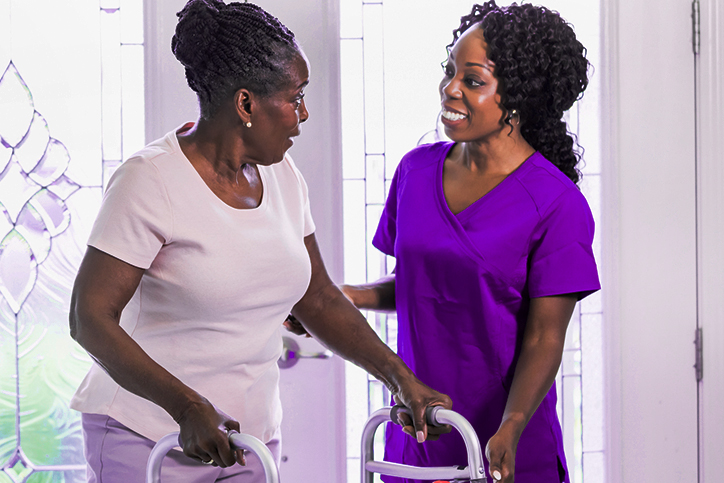 Empath Home Health offers a complete range of premier home health services to meet your needs including:
Multi-disciplinary care team customized to your needs
Access to various therapies (occupational, speech and physical)
Behavioral health
Disease-related education and management
Pain and symptom management
Help with accessing community resources with the help of social workers
Complex wound care
Specialized Care
Empath Home Health has several specialized programs that focus on keeping your safe, independent and at home including:
Disease-Specific Services
Patients dealing with chronic diseases often have extra challenges that Empath Home Health teams can address. We have programs that can help with:
These services come together as part of Empath Health's non-profit integrated network of care which gives patients seamless access to our continuum of care including advance care planning, hospice care, grief services, palliative care and more.
(Some Empath services are not available in all Empath Home Health service areas. Visit EmpathHealth.org to learn more.)